Raise a Glass (or 13) to Running an Agency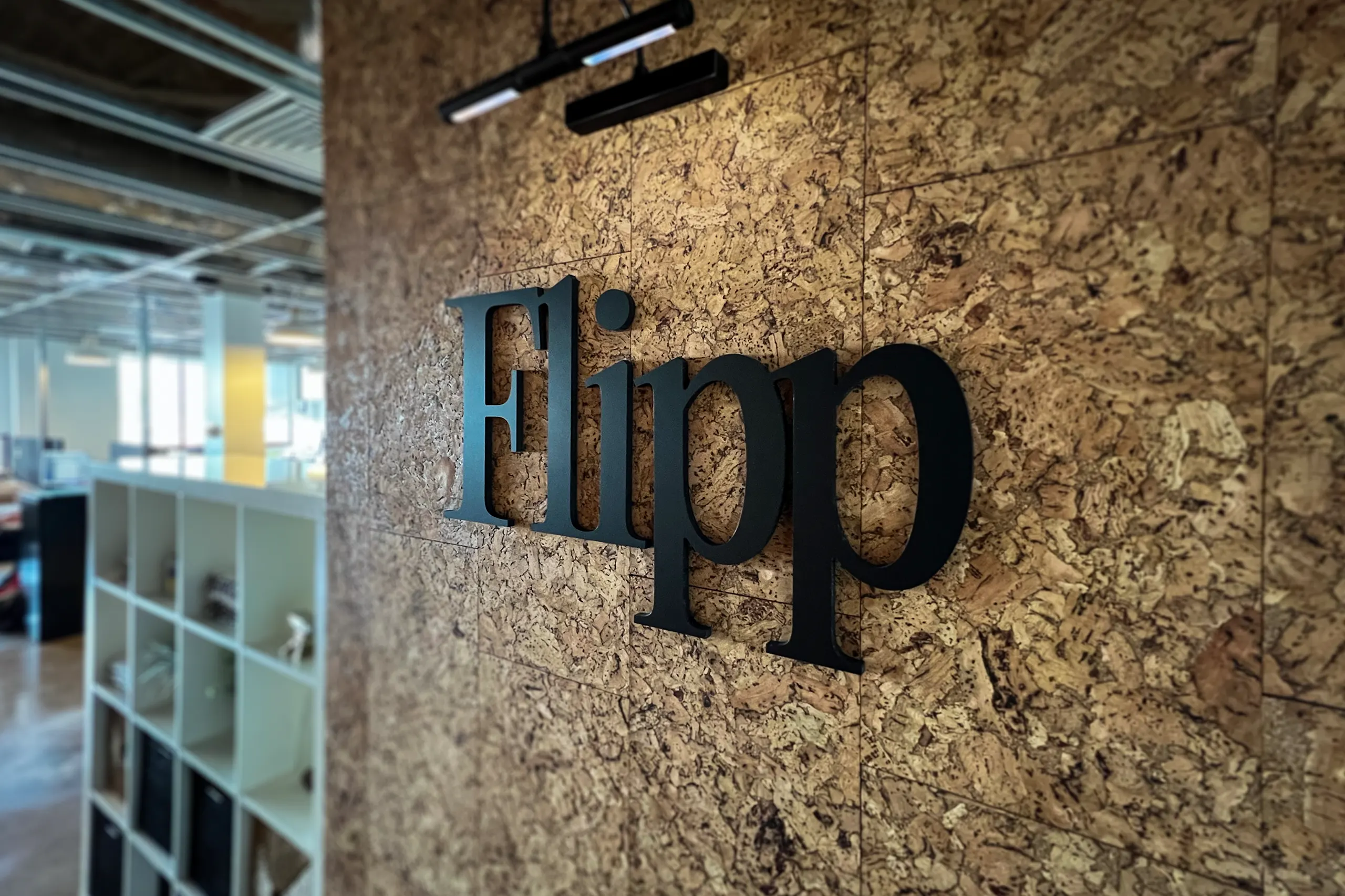 February 28th marks 13 years since Flipp Advertising was incorporated.
Back then, we didn't have our sights set on building a full service advertising agency. In 2009 we had trouble seeing past how we were going to pay the 4 employees we had, the warehouse bay rent at the end of the month, and our multiple lawyers. We focused on what we could do – and that was to show up every day and give it everything we had to make it to the next month. Laying brick after brick, as Will Smith would say. 
There have been highs and lows. The lows include more than one economic downturn, a 100-year flood, and a pandemic – all in our short 13 year lifespan. Despite all of that, we've had a lot of fun, laughed a lot, and created an environment where lifelong friendships have formed. We celebrated every small win and tried to take a Ted Lasso approach to losses: "be the goldfish". 
Flash forward to 2022 and although some things remain the same, there are things that have definitely changed. Our outlook is 2+ years instead of a month, the stakes are higher, in some ways we have matured, our clients have grown, processes and policies have been added, our team is stronger and more talented than ever, responsibilities delegated, and KPI's measured. But we are still showing up and giving it everything we have. 
Of course there are times that make you question going back the next day – laying another brick. Those times don't show up on the company social feed. When you don't win the business, when you are blindsided by a resignation, when you take things to heart, when you don't win the award, when you foolishly listen to criticism from someone who has never actually started a business, when the client doesn't pay their bill, when you have to let an employee/friend go, or you skip a month or two of paying yourself. Those are the times that sting every business owner at some point, even if you never hear about it.
We believe our 'why' – our reason for getting out of bed in the morning – is hidden in the victories that serving our team and our clients provides.  It's the belief that we can make a difference and that Flipp has the power to change lives and help our clients reach their goals, and thrive. And it does, because we've seen it happen.
This post is a thank you to the friends, family and Flippers that have been part of our journey  – you know who you are. It is also a salute to everyone running an agency – from 2 person shops to the agency-of-the-year award winners. We are friends with some of you, but feel connected to all of you. We know at some level the sacrifices and struggles that you've been through – especially with what has been thrown at all of us over the last couple of years. It is with the most respect we ask you to keep showing up, as it is your work that makes us strive to do better.
Our first 13 years have been spent doing our best and helping others realize their best. It's been dedicated to building an amazing foundation that will be strong enough to build upon. Watch for exciting things from Flipp this year. The bricks are starting to pile up and we are creating something really special. 
Learn more about Flipp.