Humanizing Your Brand: What It Is and How to Start
Type
Strategy, Branding & Creative, Advertising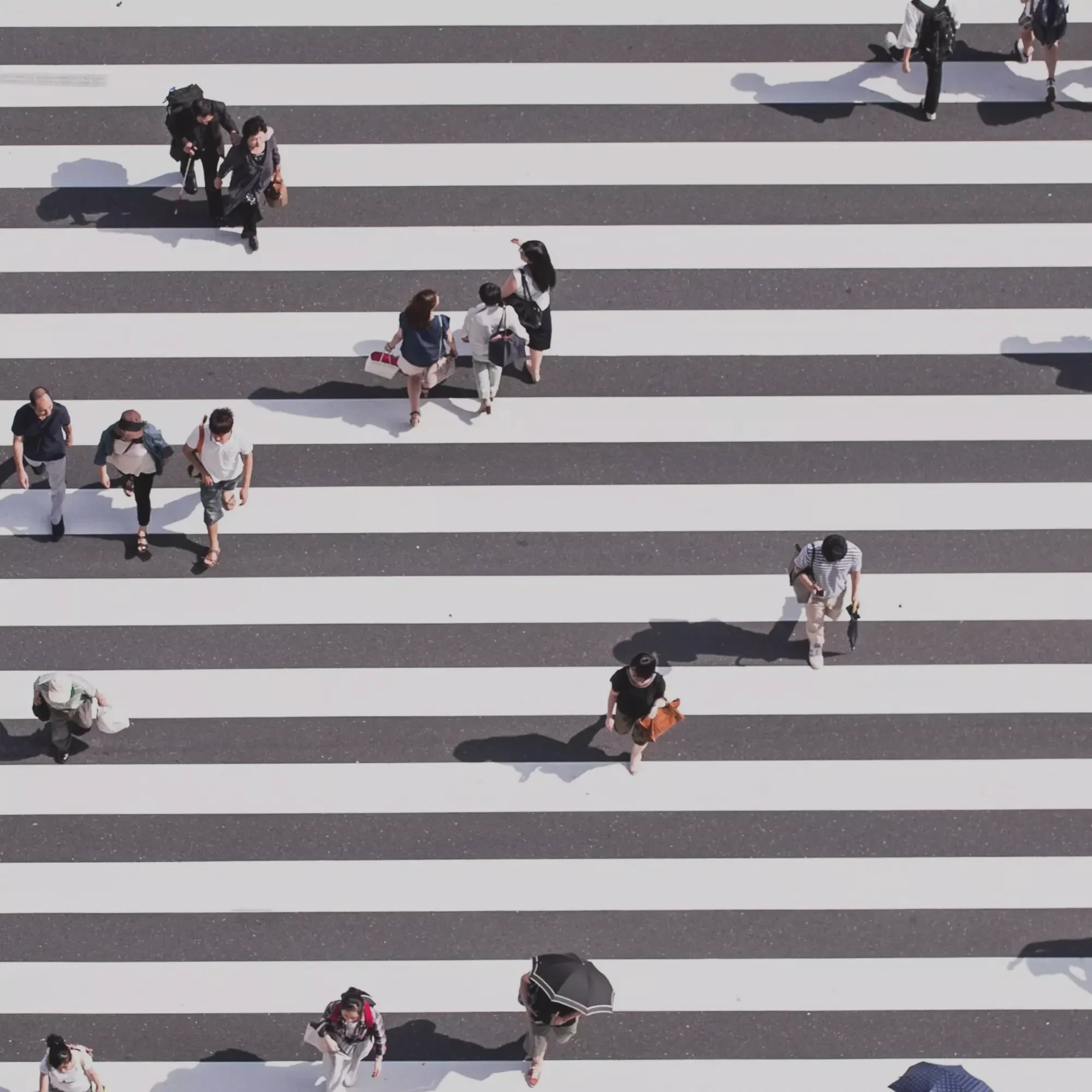 You've likely heard of B2B (business to business) and B2C (business to consumer) marketing, but companies are increasingly realizing that what really matters most is connecting with the human behind the screen. How can brands better connect with their audience on an individual level? What does it mean to "humanize" your brand?

It's no secret that many consumers are cynical about brands (especially large ones), with ​​42% of people reporting that they distrust brands, considering them to be remote and unreachable. To combat this mistrust, you need to do things differently. You need to give your consumers a peek behind the curtain and relate to them – you need to humanize your brand. The underlying purpose of humanizing your brand is to express and showcase your brand's personality and values to help develop a deeper connection and relationship with your customers. This ultimately builds brand loyalty, which is crucial in helping you retain customers over the long term. The first goal is to establish trust by authentically communicating your brand story and values to your audience.
This isn't a new or groundbreaking idea – brands have realized the value of cultivating deeper relationships with their customers for years. But there is now more opportunity than ever to connect with customers on a whole new level. Hubspot reports that 16% of marketers plan to leverage content that reflects their brand's values for the first time in 2023, and 89% of those already investing in it plan to increase or maintain their investment. Here's where to start or continue to connect with your customers.
Rally Your Team
Start with the best brand ambassadors you have – your employees. It's important that your team is on the same page and living your company values. When your brand is cultivating an effective company culture it brings the team together and can ultimately improve your relationship with customers too.
If you need inspiration for brands who are doing this well, a quick search reveals the front runners. The Ritz-Carlton appears on almost every list and they've built a truly inspiring culture. Their motto: We are ladies and gentlemen serving ladies and gentlemen. The purpose behind this motto is to instill that their employees treat both their guests and each other with a high level of dignity and respect.
The Ritz-Carlton understands that their employees are an unmatched asset. The company takes the hiring process very seriously, with the philosophy that alignment to their values is much more important than technical skill, which can be taught. After they hire the right people, they don't just teach them their company values, they empower every employee to spend up to $2,000 per guest, per day, to resolve a problem or issue, without getting approval from a supervisor. When employees are empowered to do the right thing, customers win. When you make your internal culture a reflection of your company values, it shines through externally.
Communicate With Empathy
Your external messaging is where you can make the most significant changes – starting by communicating with empathy. Empathy is one of Flipp's core values and we live it daily through our internal culture, but we also understand the importance of empathy when it comes to how brands are talking to their customers. We encourage creating an empathetic voice and embracing a more relatable and approachable communication style. Ask yourself "what challenges or problems are my customers facing? How does my brand's offering help to alleviate these issues for them?"
This also means finding the balance between being an industry leader and educator, while ensuring that any technical content you're sharing is still engaging and not speaking over your audience's head. Speaking to your target audience in a voice they understand and not your industry jargon or sales speak is critical. Using your office vocabulary and too many acronyms can be a quick way for people to tune you out. How do you help your customers? Explain that in a simple way.
Your website messaging is a great starting point to see whether you're connecting with your readers. Are you explaining what you do and how you can help them in a clear and concise way? Are you demonstrating that you understand their pain points? Or, are you talking about how many awards you've won and how you're the best in the category? When people ask "what do you do?", what they're really asking is "what can you do for me?" Go through your site and make sure you're approaching your message from this lens. Save the office jargon for the office.
Tell Your Story on Social Media
Looking at the upcoming trends for 2023 in social media, we can already see what is going to be big. Since the flock to TikTok, Instagram continues to adjust their platform to keep up with the shift in consumption. Video content continues to be encouraged through various platforms and the importance of influencer marketing is continuing to grow. When we think about humanizing a brand, both of these trends play a huge part.
Video content provides the opportunity to tell more of a story and make a connection with the viewer. Brands often do this by sharing in-the-moment video content or by having real people use and talk about their product on social media. A great example of who is doing this well is Glossier. Glossier posts a plethora of content, using employee engagement, in-store events and user generated video content to bring a human-element to their social presence.
Similarly, influencer marketing is one of the best ways to let someone else talk about how great you are and it continues to trend across younger generations. According to Shopify, 61% of consumers trust influencers' recommendations—more than the 38% who trust brands. This is largely due to the tangibility/human connection made with an influencer vs a curated brand.
Lastly, with the rise of BeReal, we've noticed a shift in the way Gen-Zs consume and use social media. There is a heavy draw towards unfiltered, honest, and empathic content that is rooted in authenticity and connection.
In short, social media offers the most natural platform for humanizing your brand. You can showcase who you really are, and give people what they want – an authentic and real view of your brand, what you stand for, and how you can help improve their lives.
More on social trends coming soon 👀
Using Data for a Customized Experience
Digital marketing allows for more customized communication channels, which consumers have gotten used to and come to expect. A personalized experience in advertising is going to continue to grow. In fact, Hubspot predicts that data-driven marketers will win in 2023, as they'll gain deeper insights into their audiences to form more effective and customized plans to connect with them. This data will go beyond demographics and dive into information like their hobbies and interests, their purchasing patterns, and causes they care about. This focus on understanding customers and fostering relationships will allow these brands to build trust and stand out from competitors.
Personalization will only continue to improve over time, as more tools and channels emerge to customize the customer's journey – allowing marketers to reach the right customers and giving them the information that they need at that stage in their purchase cycle. Hubspot reinforced: "data helps marketers reach their target audience more effectively, create more effective marketing content, understand which marketing strategies are most effective, increase the ROI of their marketing efforts, and prove the value of their marketing and activities."
Final thoughts
Being consistent should be your overall goal when humanizing your brand. At each touch point with your customer, they should be hearing a similar message. Here are some key takeaways:
Make sure your brand guidelines are up-to-date. This is a great way to keep current employees and any new hires all hearing the same message about who you are and your brand values.
Don't use office jargon. Keep your messaging simple and empathetic in nature to better connect with your customers. Think about your audience, their challenges, and how they would best receive information from you – use that as a guide to making changes to your messaging.
Update your social media strategy. Remember when we were solely focused on "the grid"? A lot has changed since then. With more opportunities to connect with customers, it's key to show up as your authentic self.
Get the right data. Customizing your media channels and tailoring your messaging for your customers is getting more accurate and widely used. Leverage insights from data to create a better overall advertising experience for your customers.
There's a lot to think about when humanizing your brand. We're here to help. Flipp us an email to get the conversation started.