Google Analytics 4 is Coming: What This Means for Your Digital Campaigns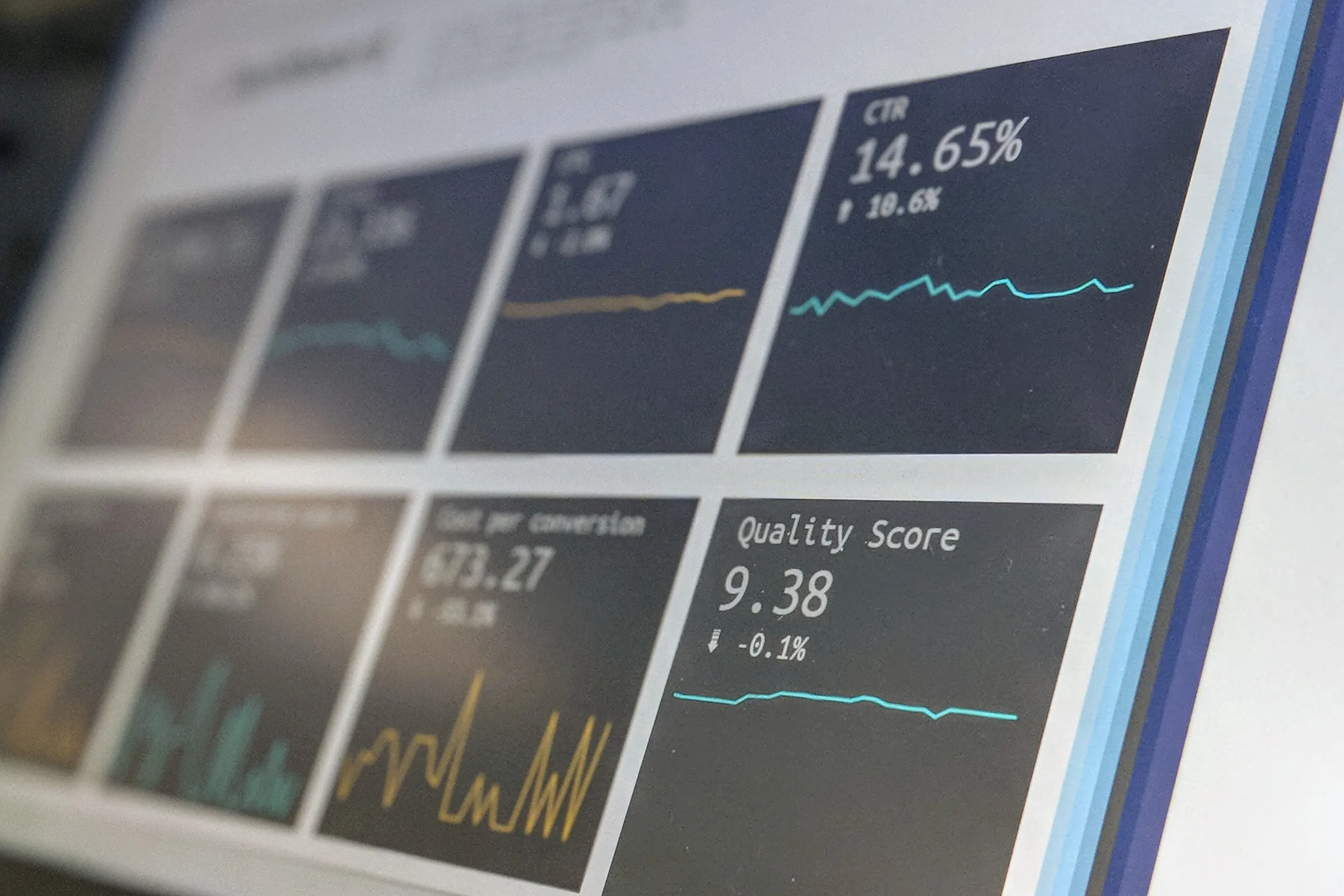 With the new version of Google Analytics on the horizon, it's important to start planning for the future of website data measurement.
Highlights
Google Analytics is Changing in July 2023 to Google Analytics 4
You will lose your historical data when the changeover happens
Digital campaigns dependant on website data will need to be updated
You can run both GA4 and UA side-by-side in advance of the change
One of the most talked about topics (and source of irrational fear) in digital marketing right now is the change from the Google Universal Analytics (UA) we have known since 2005, to the new version, Google Analytics 4 (GA4). As of July 1, 2023 UA will no longer capture any data and we will all be ushered into the GA4 world. While Google frames this as a new era in data measurement (and it is), it shouldn't be viewed as an upgrade. In fact, a lot of metrics that marketers relied on for years are disappearing without a replacement.
To further complicate matters, your historical website data is not transferable to GA4, so you are basically starting from scratch. It's tempting to start freaking out like Ron Burgundy in a phone booth, but there are things you can do before the changeover to make sure your digital campaigns are ready.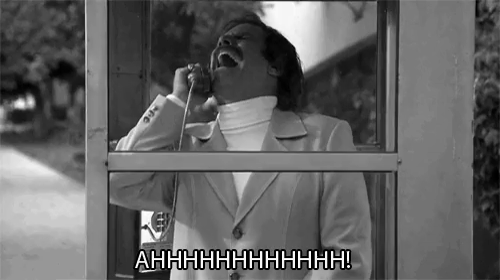 When should you change to GA4?
Now. At this point, we know that Google is officially sunsetting UA in July 2023, so you should start collecting data in your GA4 account immediately. The nice thing about doing this sooner rather than later is that you can actually run GA4 and UA side-by-side for now, collecting data in both accounts. That way, once the change takes place, you'll have the maximum amount of information collected.
With the historical data from UA being incompatible with GA4, you will not be able to import and compare these two datasets. For example, if you wanted to check your website performance metrics next year in comparison to this year, you will only be able to do that if you move to GA4 now. It is really important to install GA4 as soon as possible. Seriously. Did I mention that it's important?
Conversion tracking
If your campaigns are using Google Tag Manager to measure conversions, you're in luck: changing them over to GA4 tags is super easy. You can repurpose the old trigger on a new event tag specifically created for GA4, meaning you won't have to mess with figuring out the data layer variables for anything again.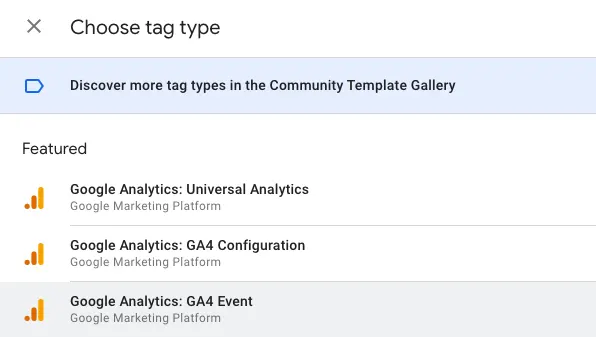 If that last paragraph made no sense to you, you may need some help getting these changed over. Doing so as soon as possible allows you to collect conversion data within your new GA4 account that can be used for benchmarking and comparing campaign performance in the future.
A new way of looking at website data
One of the first things marketers usually say when logging into GA4 for the first time is "where the hell is everything?". GA4 has gone with a very minimal interface, and in some cases completely reorganized where you would find data. Certain metrics have also been retired, such as bounce rate. To understand why that is, you have to understand that GA4 measures data based on events, rather than sessions. It's based on the idea that what your users are doing on your site or app is more important than just the fact that they visited in the first place.
So in the case of a metric like Bounce Rate, they transitioned from measuring users who arrived and left after viewing a single page, to Engagement Rate, measuring users who have either spent a certain amount of time browsing the site, or engaged with the site.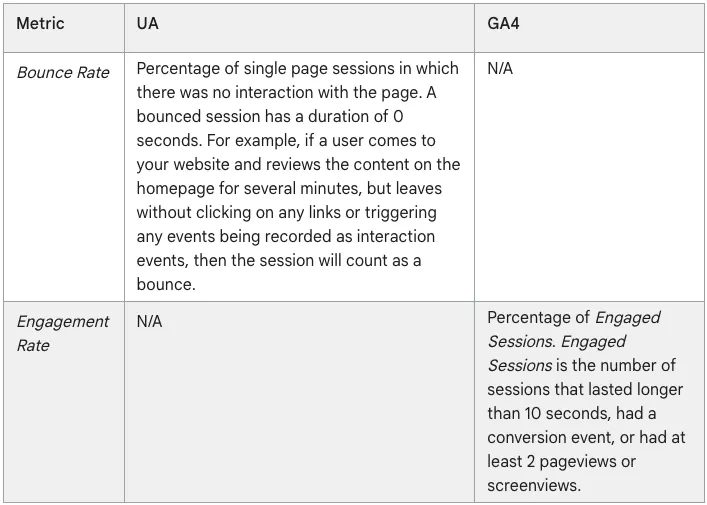 How this applies to your digital campaigns depends on how you view campaign performance. If the determining factor in the success of your digital ads isn't just increasing conversions, but perhaps increasing time on site or lowering bounce rates, it's time to start preparing for how you will judge success in the GA4 universe.
Google has a full breakdown of which metrics are being retired or changed, and it is absolutely worth it to dig into how these changes affect how you measure website and digital campaign performance.
Storing the historical
As mentioned earlier, there is no way to import historical UA data into GA4, and it doesn't look like the functionality is coming any time soon. So, say you want to hold onto all of that data somewhere for future comparison, what exactly are your options?

One such option is in data warehousing, such as BigQuery. With BigQuery being a Google product, it integrates directly with UA and will store all of your Analytics data as long as you need. This is a paid solution and is more meant for users with a TON of data who know how to use SQL to query the data.
If that sounds a bit too big or daunting for your data needs, you could also go the old-school route and use spreadsheets. Google Analytics has an add-on that will sync certain metrics directly to a Google Sheet for storing or future use. This can get really big, really fast so it's a good idea to only export the things you'll need.
In conclusion, it never ends
By the time this article is published, Google may have made a bunch of unannounced changes to the GA4 roll out, maybe just to keep us on our toes. As we've seen with their announcement that Chrome will do away with cookie-based tracking, they don't always seem to have the plan figured out ahead of time. 
If you're looking for a hand navigating the ever-evolving world of digital marketing, feel free to reach out to Flipp. For more insights on Google's ongoing updates, check out our SEO Tips for 2022.